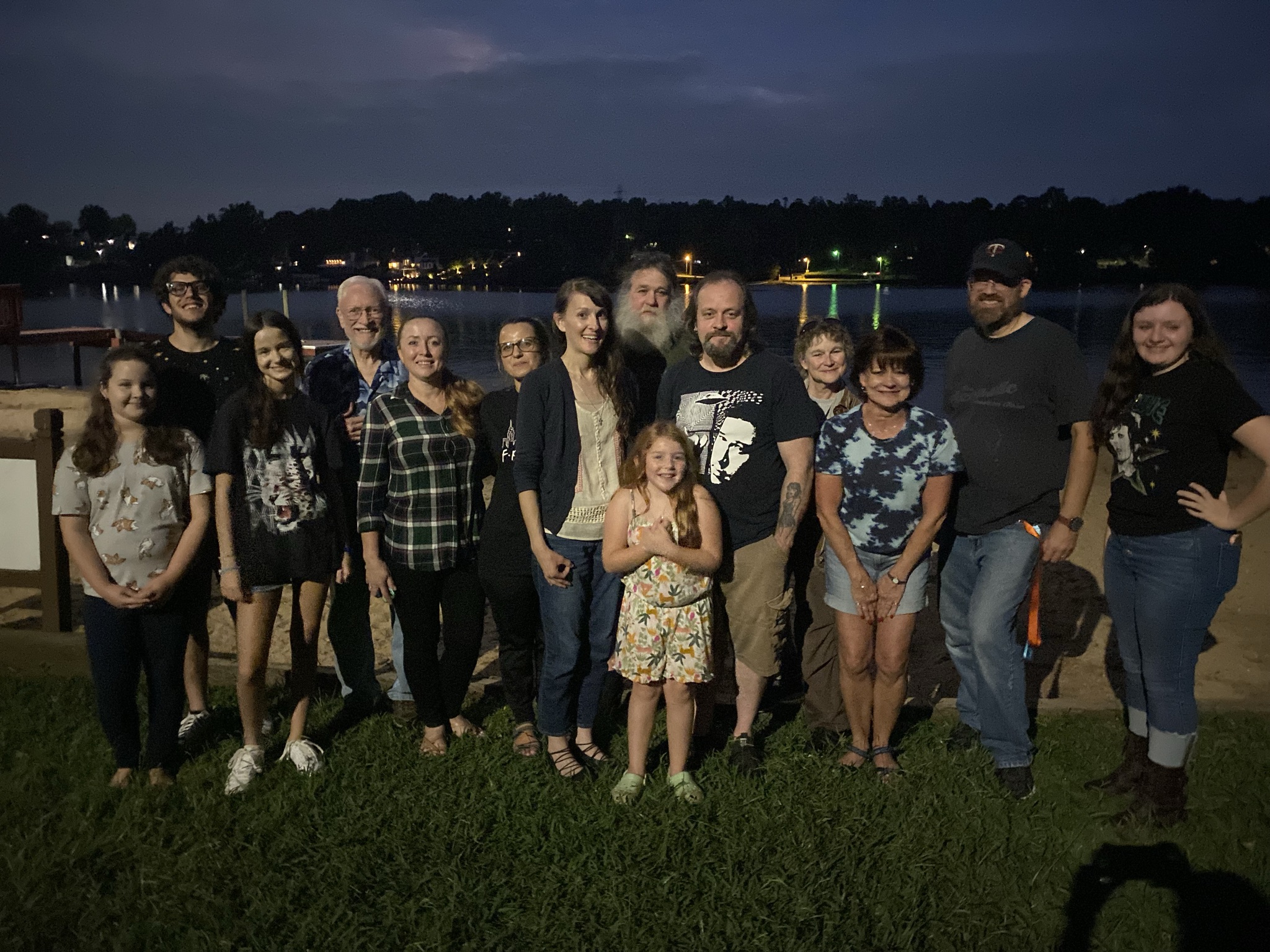 On Thursday, September 16th, 2021, many of the faithful of Saint Timothy Mission (a new mission church of the Russian Orthodox Church Outside of Russia) gathered to celebrate their first anniversary as a functioning ROCOR mission. Saint Timothy is the first mission of the Russian Orthodox Church Abroad to offer Divine Services to Hickory, NC and it's surrounding communities.
Founding member, Maximos Dan Rundquist, graciously hosted the attending members at his property on Lake Hickory. The location offered the perfect amenities for the parish to relax and reflect on the past year's challenges and successes. Parishioners of Saint Timothy came together to enjoy a potluck style cookout, including grilled burgers and shashlyk (Russian style marinated kebabs). Father Alexander Logunov (our serving priest) and many faithful relaxed overlooking the sand beach of Lake Hickory, while the youth of the mission played in the water and kayaked.
After the meal, Father Alexander led the mission in singing "Many Years", commemorating our first year of development and toasting to the many more years anticipated for our growing church. A cake was shared in celebration of the first annual Founders Day Event and the mission's "first birthday".
Saint Timothy Mission is grateful to our clergy, Fathers Alexander Logunov and Mark Mancuso, for supporting the founders in the establishment of what is hoped to be a thriving community of Orthodox Christians in the Hickory area. Even through the first year of the mission's modest beginnings, sincere enthusiasm from existing members has been evident alongside promising signs of growth. Through the support of our serving priest, Father Alexander Logunov, the faithful of Saint Timothy continue to grow in their faith and partake of the sacraments through regular Divine Liturgies.
Saint Timothy's invites all to come worship and witness the traditions of the Ancient Church, as we embark on the next chapter of life in our growing mission.
Find out more about visiting our parish here, or find out more about our diocese here.